About Us
Kabrinar is a small kennel in Rockhampton, Central Queensland. We have been dedicated agility competitors for over 10 years and we have found Welsh Springer Spaniels to be ideally suited to this sport. They may not always get it right, but they have a lot of fun doing it!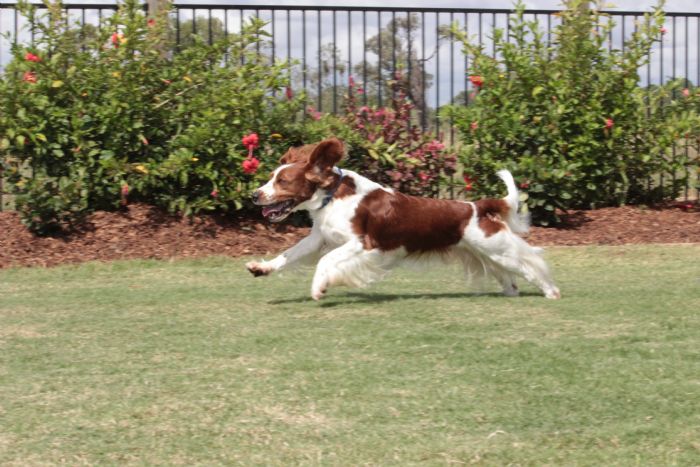 In addition to agility compeition, we also compete in championship shows. Because we are retired from full-time work, we have plenty of time to spend with our dogs, whether it be training, exerciise, competing, travelling between events, or just hanging out with them. Our dogs are not kennel dogs, they share our home and garden, and we benefit from unconditional love and attention, plus a lot of humour.
We will only breed occasionally, when we are looking for our next agility/show Welshie. Our aim is to breed Welshies with soundness in both health and temperament, whilst remaining true to the breed standard. Our breeding decisions will be heavily weighted towards health and fitness, to ensure the pups have the physical attributes required for a range of active sports.
Contact Details
Kathy and Brenton Andrew
Rockhampton, QLD, Australia
Phone : 0405635521
Email :
[email protected]