Agility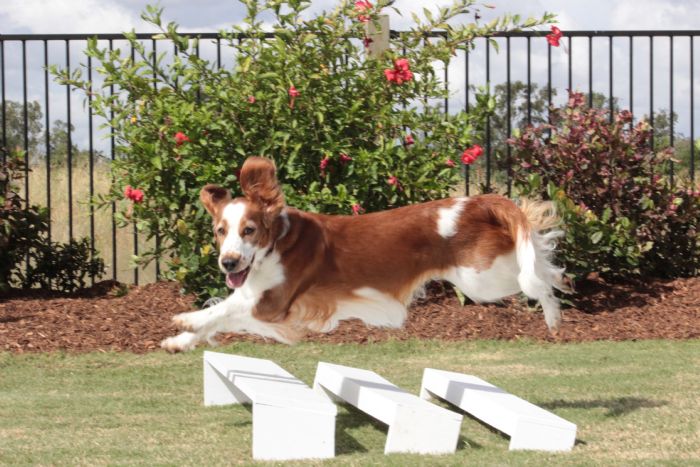 Agility is a dog sport recognized by the ANKC, which allows dogs to compete in trials and earn qualifications towards a range of titles. Dogs can compete whether they are registered pedigrees or registered as associate dogs.
Competitions require dogs to complete set courses within the pre-determined time limit (under a minute or sometimes slightly over a minute), without making mistakes on any obstacles. Obstacles include jumps (standard jumps, spread jumps, broad jumps and tyre), tunnels, weaves and contact obstacles (A-frame, dog walk and sea saw).
It is a great way to bond with your dog as you train regularly to learn the skills required, and have a lot of fun together attempting courses in competition.
Agility is a physically demanding hobby, so it is important that dogs maintain a healthy weight and are reasonably fit. Because the dog does most of the work, handlers don't need to be quite as fit, but it does help if you are!
Welsh Springer Spaniels have the physical and mental attributes which make them an excellent choice for an agility dog. Many are also competing successfully in tracking and obedience in Australia.
If you are interested in agility or other dog sports, check out the rules for the various competitions offered by ANKC.
Contact Details
Kathy and Brenton Andrew
Rockhampton, QLD, Australia
Phone : 0405635521
Email :
[email protected]