Our Cavalier King Charles Spaniels
Our Cavaliers, Indy and Harley, brought us many years of unconditional love and wagging tails.
They also introduced us to the wonderful world of Dog Agility, and will always be in our hearts.
Mistymills Hiawatha CCD, RA, RE, ADX, JDX, SD, SPD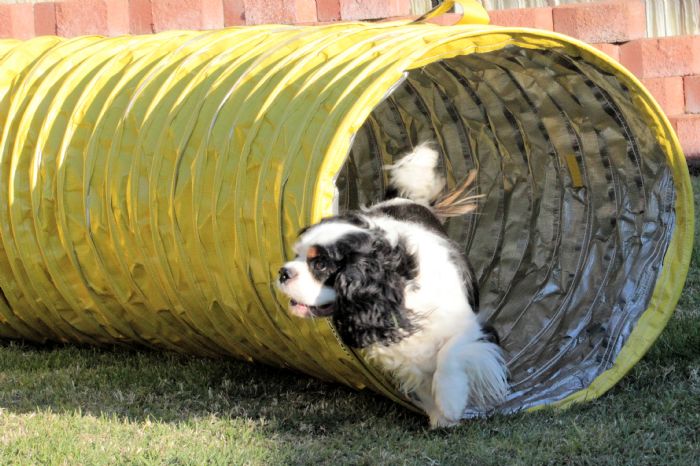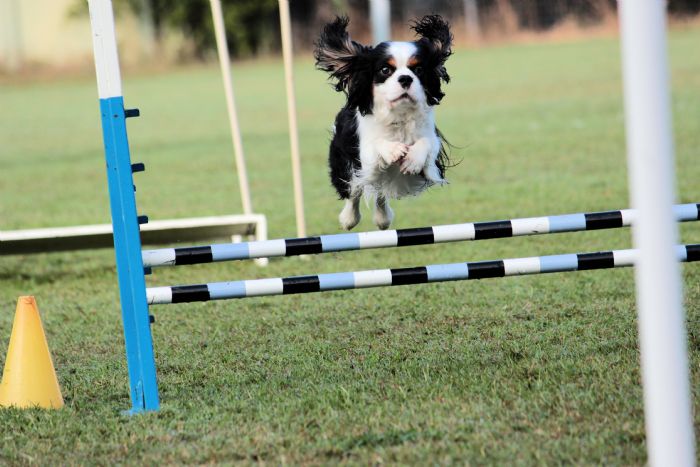 Indy was our first Cavalier King Charles Spaniel. He came to us as at two years of age, from Mistymills kennels in NSW. At that time we were working full time and liked the idea of having a mature dog who wouldn't mind being left at home when we were at work.
I tried a few obedience lessons at home, and straight away realized Indy was a quick learner. So we joined the local obedience club. He amazed us with his willingness to have a go at anything and he achieved quite a lot for a little Cavalier.
Indy was an attractive Tri-Colour Cavalier, with a friendly and easy-going nature. He loved travelling to shows/trials and staying in the caravan, running around with the Welshies, or just lazing on the couch.
Even at 14, he was still enjoying life, exploring the garden with the Welshies. Although he could no longer manage long walks in the park, he still came along and sat with mum in the shade, watching the birdies, until the Welshies came back from their walk.
Sadly, we lost Indy at 14 years of age, just a few months short of his 15th birthday.
Aust Ch Ceellen First Edition RN, AD, JD, SPD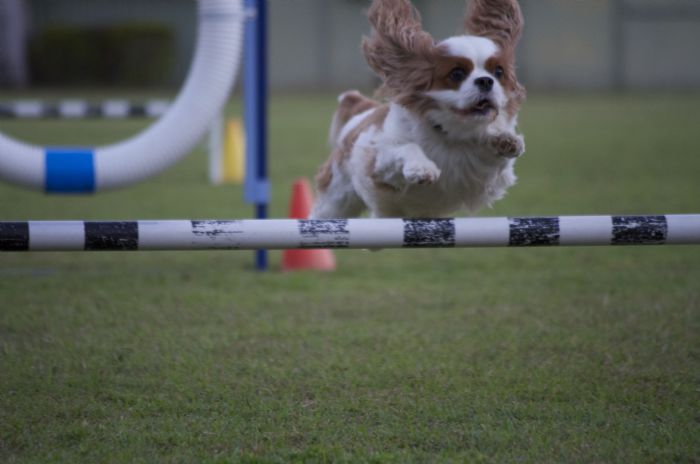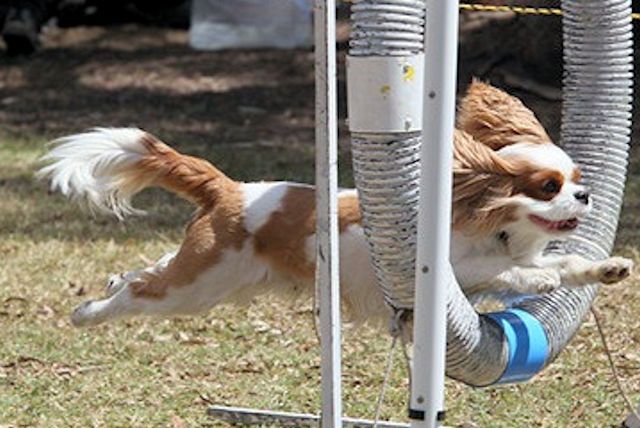 Harley came to us at two years of age, from Ceellen kennels in NSW, as a companion for Indy. He was quite naughty and bossy at the beginning, but they soon became great mates and shared a wonderful life together.
Harley enjoyed Agility, but his favourite thing was running out of the ring. He was very entertaining to watch and everyone loved watching him perform. Strategic Pairs, together with Indy, was particularly entertaining.
Harley was a stunning looking Blenheim Cavalier and we often drew a crowd of people wanting to say hello to the "beautiful puppies", even when our Cavaliers were quite old.
Sadly, we lost Harley at 12 years of age, just a few months short of his 13th birthday.
Contact Details
Kathy and Brenton Andrew
Rockhampton, QLD, Australia
Phone : 0405635521
Email :
[email protected]