Our Welsh Springer Spaniels
Aust Ch Mycroft Machynlleth, RN, AD, JD, SD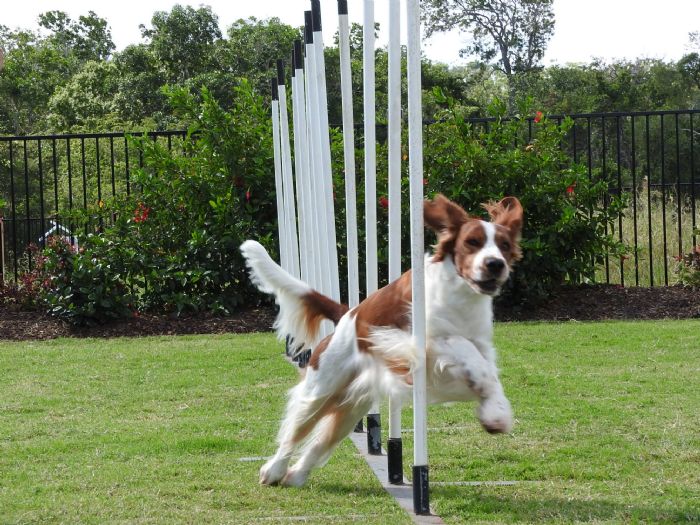 Ryan is our first Welsh Springer Spaniel, coming to us at 12 months of age, from Mycroft kennels in NSW. He fitted in very well with our Cavaliers from day one. He is a very affectionate and devoted boy, and spends most of his day by my side, regardless of what I'm up to.
Ryan is a very handsome Welshie, with a beautiful rich red shiny coat. He is perfectly proportioned and has an effortless stride. Whilst showing, many judges commented on his wonderful topline.
We showed Ryan for about 2 years, but decided not to continue showing him as it wasn't his favourite thing to do.
Ryan's favourite sport is Agility. His compact physique, and the fact that he never gains weight, makes him ideally suited to the sport, even when courses are tight. When training at home, he absolutely loves any set up we practice; and in competition, he is 100% focused on the task.
Aust Grand Ch Ricochez Gerwyn Terrwyn JD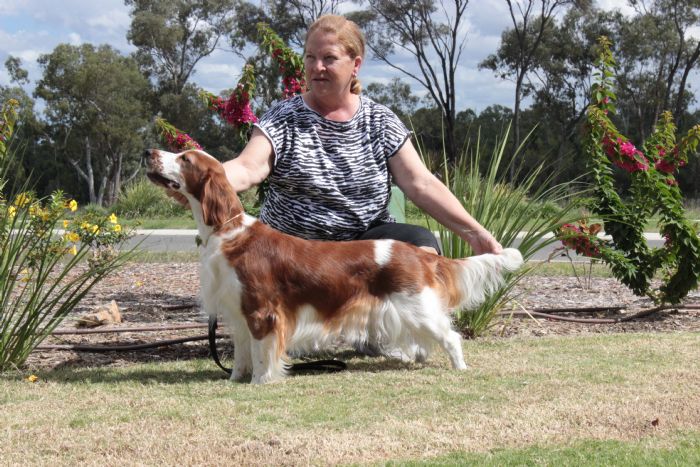 Lexie joined our family as a pup, coming from Ricochez kennels in Qld. She was quite a naughty pup and we were very glad that we had Ryan to entertain her, especially through the teething process. Thankfully, she eventually matured into a well-behaved, beautiful Welshie. Like Ryan, she loved the Cavaliers from the beginning, and of course she loves playing rough with Ryan, who is better able to handle a game of "catch me if you can".
We call Lexie our show princess, because she loves all the grooming and preparation required for shows. She even lines up to have her feet trimmed and nails clipped. She has a very pretty face with soft expression and a lovely shiny red coat with lush white feathering.
Showing is definitely Lexie's favourite thing to do and she is a pleasure to show. Once she has been examined, off she goes with her tail wagging as she struts her stuff. The thing she likes most is when she gets to come back to the judge to say hello in her own special way (very cute).
Lexie hasn't been quite as keen on Agility. She loves practicing at home or at the club, but in competition she has a habit of running out of the ring, to check on her pack. Late 2019 we made considerable progress with this, so hopefully she can stay in the ring going forward.
Kabrinar Sirona Anwyn (AI)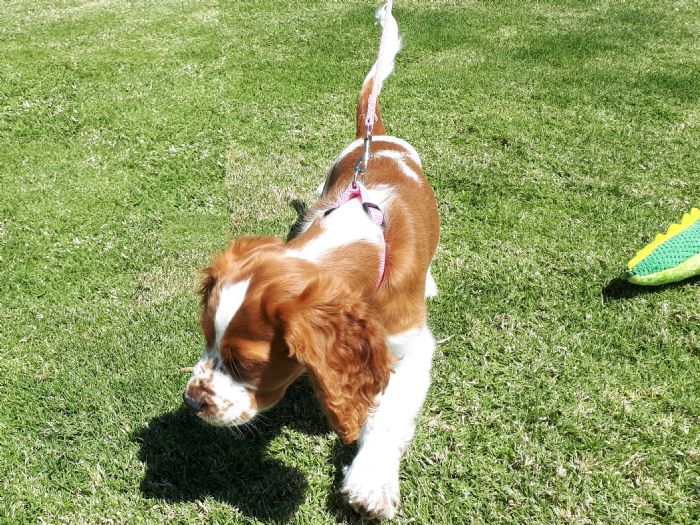 Ellie is Lexie's much awaited daughter, from our Sirona litter. This litter combines some lovely lines from Ricochez and Maesgwyn.
Ellie is a pretty, confident girl, who loves new adventures. She is an absolute bundle of energy and is quite difficult to photograph as she is always on the move.
After completing puppy school and basic obedience, Ellie will make a start with showing in the new year.
When old enough, she will also learn how to become an agility dog - a challenge Brenton is looking forward to. She is showing a great deal of promise in this area as she loves to run as fast as she can and also loves to jump.
Contact Details
Kathy and Brenton Andrew
Rockhampton, QLD, Australia
Phone : 0405635521
Email :
[email protected]