Puppies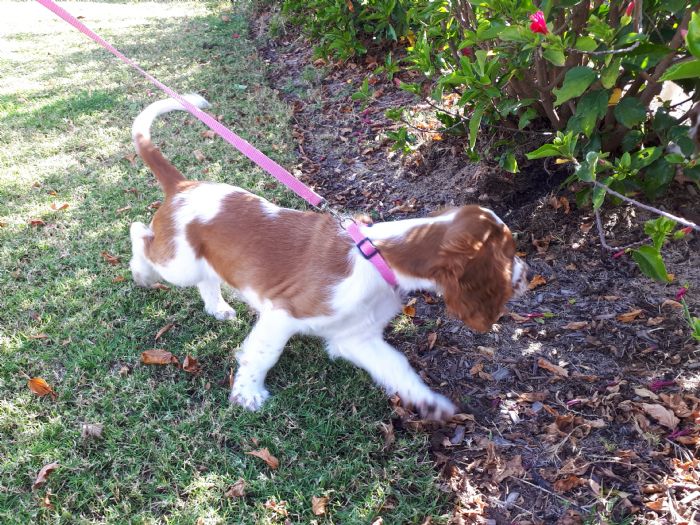 Kabrinar Sirona Anwyn (AI), Ellie, was born in June 2021.
Her pedigree can be viewed by clicking on her profile in the menu.
This picture of Ellie was taken at 2.5 months. She was exploring the garden for the first time on-lead, and found it all very exciting; far too exciting to stand still to have her photo taken.
As we are a small breeder, we will only have puppies available occasionally. We will not be maintaining a waiting list until we have a litter planned and the pregnancy has been confirmed.
We have no plans for a litter in 2021 or 2022.
Contact Details
Kathy and Brenton Andrew
Rockhampton, QLD, Australia
Phone : 0405635521
Email :
[email protected]